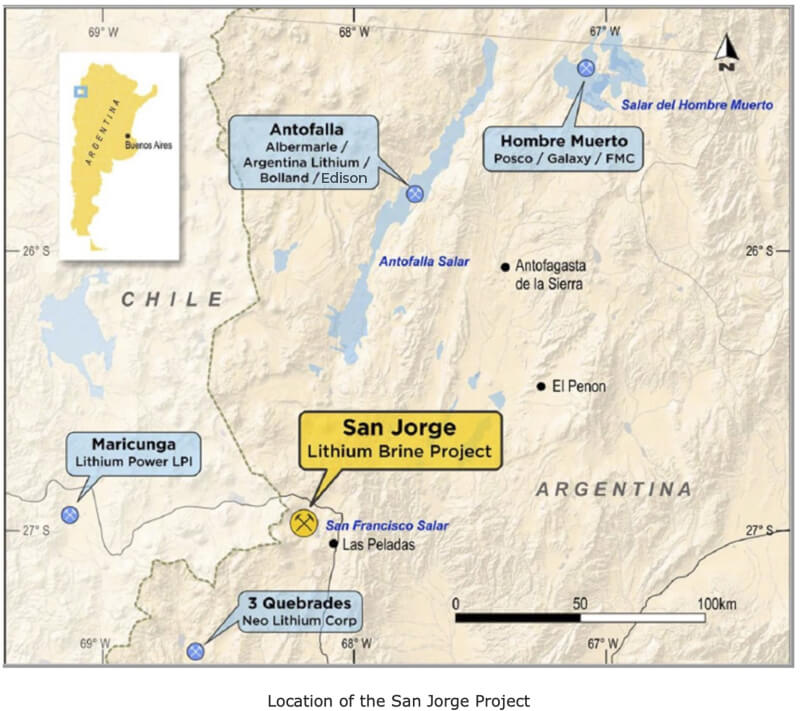 Antofalla Project Summary
" (Edison Lithium's) assets in and around the Antofalla Salar are made up of approximately 107,000 hectares (264,397 acres) of semi-contiguous claims in the northern and southern parts of this salar, offsetting either side of Albermarle's holdings in the center of this salar. This vast block of lithium claims creates what management believes are to be a very impressive entry point for EDDY as we enter the burgeoning lithium sector,"
1. Close proximity to world-famous Salar del Hombre Muerto
Located less than 20 km from Salar del Hombre Muerto, with active lithium producers such as Livent (FMC), Galaxy, Posco and other lithium junior miners such as Galan, Alpha Lithium, Lithium South Development Corp etc. 
2. Large land package around the Antofalla Salar
With 107,000 hectares of land, the company holds claims on both sides of Albermarles holdings in the salar. 
3. 56 boreholds over an area of 265 km² confirms a lithium grade of 350 mg/l
In 2016, Roskill information Services reported that Bolland had drilled 56 boreholes over 265 km² and defined a resource of 83mt of potash (KCl) grading 6,400mg/l and 2.22mt of lithium (11.8mt LCE) grading 350mg/l. Bolland's test wells were drilled between 2008 and 2011 in the claim block now owned by Albemarle and were completed in conjunction with the Institute of Mineral Resources for the National University of La Plata in Buenos Aires ("Inremi").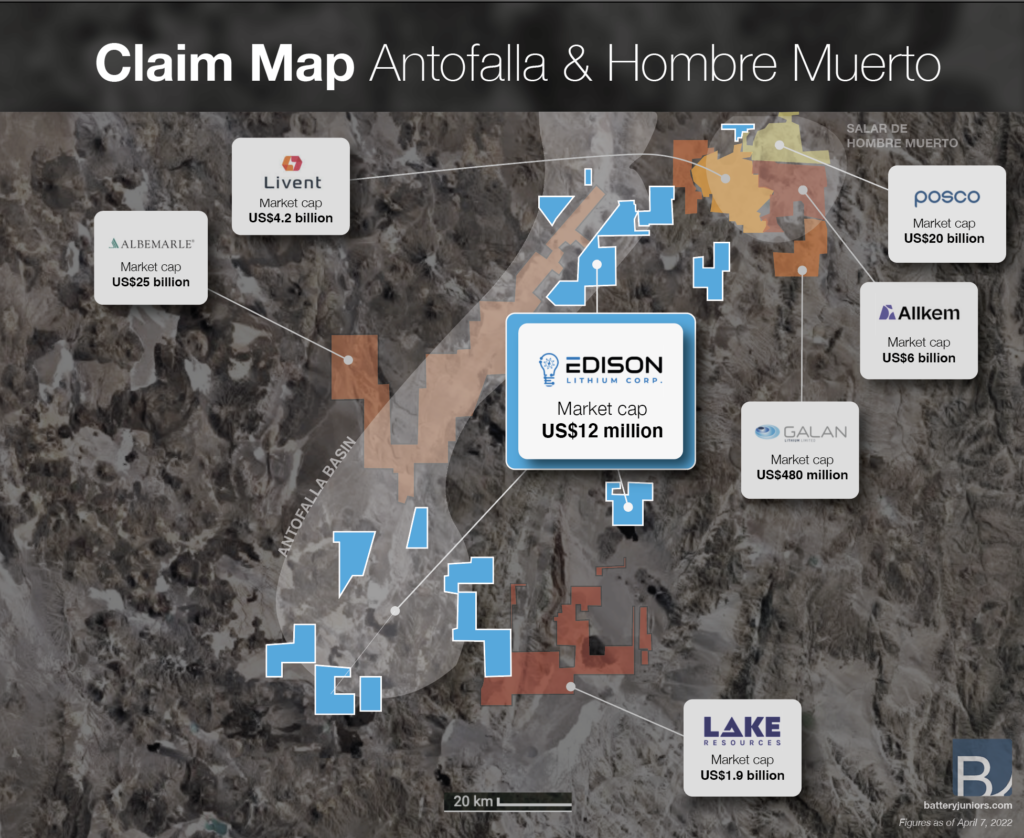 "Our initial emphasis will focus on developing our properties at Antofalla, as it is a globally renowned lithium basin. Our claims in the Pipanaco salar, while only early stage exploration, may prove to be strategic for a potential regional lithium processing facility located less than 50 km from Catamarca city. We believe this strongly positions the Company as a lithium player in South America's famed lithium triangle, during an energy metals commodities bull cycle. Our growth will be accelerated by acquisitions within the lithium space."
1. Located close to the city of Catamarca
Located less than 50 km from the city of Catamarca, it could represent a favorable site for a lithium extraction facility or a potash mine, as well as being a potential location to create a regional lithium processing facility located less than a two-hour drive from Catamarca city.
2. Initial efforts will focus on the Antofalla property