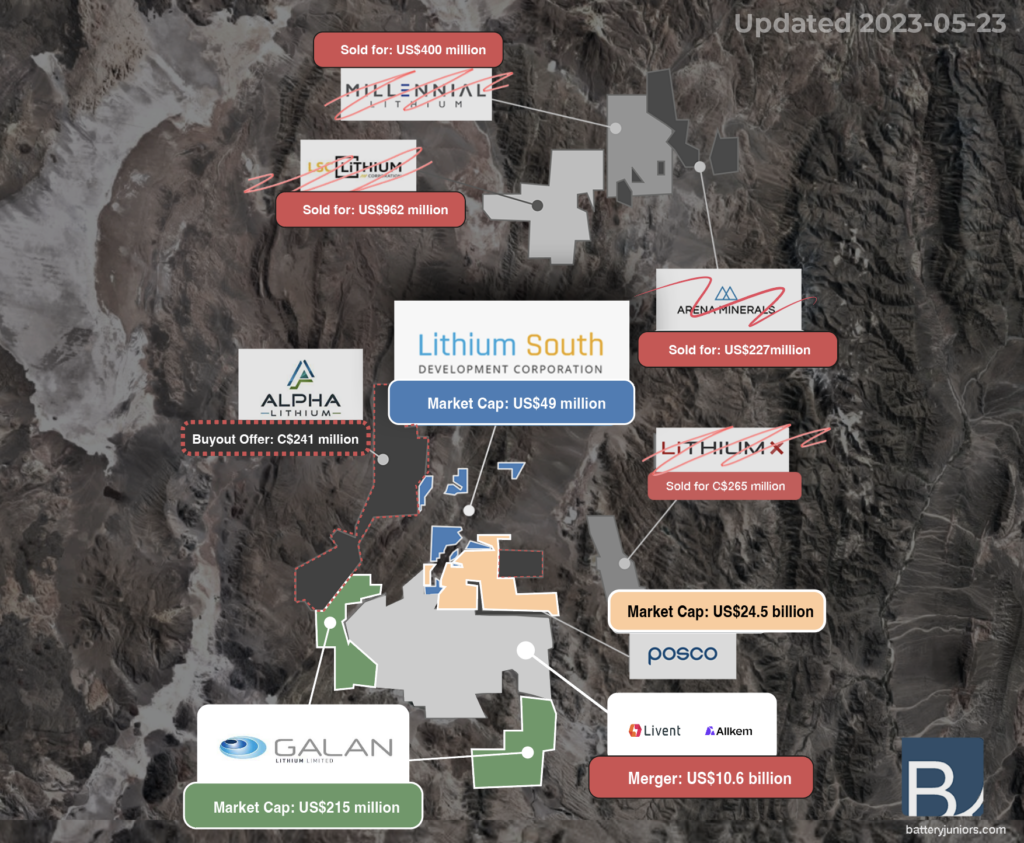 Tecpetrol Investments S.L., a subsidiary of the Techint Group, has put forward a proposal to acquire Alpha Lithium Corporation in a cash deal valued at approximately C$241 million. The offer entails a cash consideration of C$1.24 per share, representing a 26% premium over Alpha's 20-day volume-weighted average price as of May 12, 2023. While Tecpetrol's initial bid stands, the company has expressed its willingness to improve the financial terms of the deal after conducting due diligence.
Despite Tecpetrol's overture, Alpha Lithium has not yet entered into discussions regarding the acquisition. Tecpetrol conveyed its openness to revising negotiations through a letter addressed to Alpha Lithium's CEO on May 15, 2023.
Alpha Lithium possesses two significant projects, one of which is the Salar Tolillar Project. This project includes a 27,500-hectare salar, with Alpha holding full ownership rights. Approximately 9,000 hectares (32%) of the area have undergone exploration, involving the drilling and completion of 24 exploration wells and numerous geophysics points. A preliminary resource estimate conducted in September 2022 indicated 2.11 million tonnes of indicated resource (LCE) and 1.16 million tonnes of inferred resource (LCE). An additional 18,500 hectares (68%) of the Salar remain unexplored.
Another noteworthy endeavor is the Hombre Muerto Project, which spans across 5,000 hectares and shares borders with POSCO and Livent/Allkem combined claims, amplifying the strategic value of Alpha Lithium's assets.
This proposed acquisition takes place amidst a surge of activity in the lithium market. Recent developments, such as Galan Lithium's injection of A$31.5 million in capital and the US$10.6 billion merger of Livent and Allkem, underscore this trend. The heightened interest from industry players further emphasizes the significant potential of the Hombre Muerto Project and reinforces the market's anticipation of a thriving future for lithium.