The lithium market is experiencing a significant price rebound, a shift that could spell bullish prospects for junior lithium miners. Lithium carbonate prices in China have recently surged, driven by a supply shortage and stronger than expected EV sales. Despite some industry insiders suggesting this could be a temporary trend, experts like Rodney Hooper from RK Equity and Matt Fernley from Battery Materials Review (BMR) predict a robust future for the lithium market.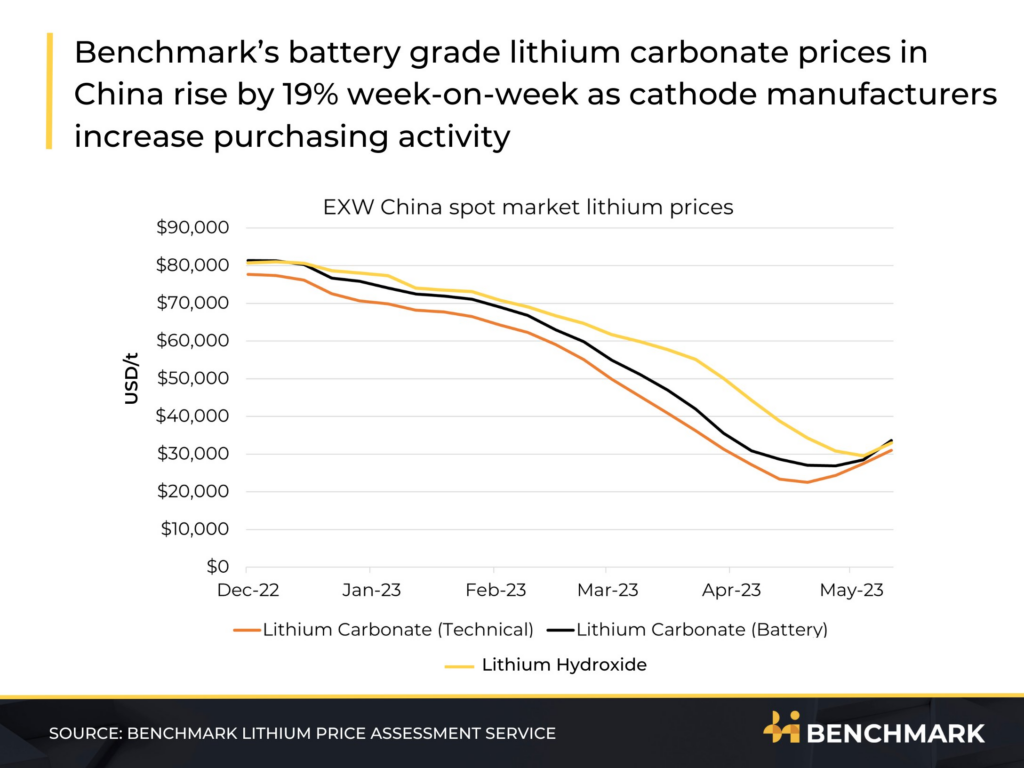 EV Sales Boom Spurs Lithium Price Recovery
Following a price drop earlier in the year, China's lithium carbonate prices have been on an upward trajectory. This is largely attributed to a strong resurgence in global and China EV sales in March and April 2023, which has led to early indications of a recovery in lithium prices. This recovery has been further spurred by a recent increase in Chinese lithium consumers' buying activity.
Industry Optimism: Bottom Reached for Lithium Prices
Chris Ellison of MinRes recently made a claim that the bottom for lithium prices has been reached, with the expectation that rising demand will drive prices upward. This perspective is echoed by the Chief Development Officer of Pilbara Minerals, who has noticed an upswing in lithium prices and expresses confidence in the future market prospects for the battery component.
Temporary Rebound? The Speculation Factor in Lithium Prices
Despite this optimistic trend, some experts believe the rebound is temporary, driven more by supply shortage rather than a robust recovery in demand. Wang Yu, CEO of lithium battery maker Farasis Energy, suggested that prices are currently high due to speculation and might eventually fall below CNY100,000 per ton.
RK Equity's Rodney Hooper Projects Higher Spot Lithium Carbonate Prices
Contrary to this view, Rodney Hooper from RK Equity anticipates a price of CNY300,000 per ton for China spot lithium carbonate. He bases this forecast on the current cost of spodumene concentrate, a key source of lithium. As long as spodumene concentrate prices maintain around $4000 per tonne, Hooper expects a recovery in lithium carbonate prices.
BMR Affirms Lithium Price Recovery, Cites Production Cuts
Matt Fernley from BMR shares Hooper's optimistic outlook, noting that lithium prices are beginning to recover in line with previous predictions made by BMR. Fernley attributes this to significant production cuts in lithium carbonates, including those derived from recycling, signaling that recycling remains a high-cost source of lithium carbonate. He further notes a substantial bounce in lithium prices, suggesting that prices could reach $40 per kilogram, and that it would mark a significant market move.
Junior Lithium Miners: High Risks and High Returns Amid Lithium Market Shifts
This rebound could particularly benefit junior lithium miners, which are typically smaller, exploration-focused companies. These companies, while inherently riskier than established producers, offer potentially higher returns if their exploration efforts prove successful and they can bring new lithium supplies online to meet the growing demand. The recent $3.7 billion acquisition offer for Liontown by lithium titan Albemarle (ALB), coupled with the $10.6 billion amalgamation of Livent (LTHM) and Allkem (AKE), strongly suggests an increased probability of further mergers and acquisitions in the lithium industry, where Junior Lithium Miners could potentially give the highest return for prominent investors.
In conclusion, while the market might experience some price corrections, the overall outlook for the lithium market, especially for junior miners, remains positive. The ongoing EV boom and corresponding demand for lithium, coupled with a growing supply shortage, signal strong potential for lithium companies moving forward.
---
Key Junior Mining Companies to Watch
Galan Lithium Limited, (ASX: GLN) an ASX-listed lithium exploration and development company, recently announced a successful institutional placement, raising A$31.5 million. This funding, backed by both domestic and offshore institutional and sophisticated investors, will expedite the development of Galan's strategic lithium projects.
Headquartered in Argentina, Galan is renowned for its flagship assets which include world-class lithium brine projects, Hombre Muerto West (HMW) and Candelas. Positioned within South America's 'lithium triangle', Galan benefits from the highest grade and lowest impurity levels of lithium brine deposition in Argentina. The company is also actively exploring at Greenbushes South in Western Australia, demonstrating its commitment to growing and diversifying its asset base.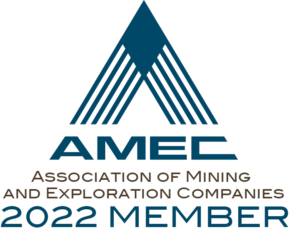 ---
Patriot Battery Metals Inc. (TSX-V:PMET, ASX:PMT), a hard-rock lithium exploration company, has announced significant lithium deposits in its 100% owned Corvette Property located in Quebec, Canada. The recent drilling results show continuous high-grade zones, notably in drill holes CV23-130, 132, 134, and 138, with significant lithium intercepts. Furthermore, the last hole of the winter drill program revealed a 139 m long pegmatite intersection, marking the program's longest.
The Corvette Property, one of the largest and highest-grade hard-rock lithium projects currently being explored, is proximal to major infrastructure in the Eeyou Istchee James Bay region of Quebec, and hosts significant lithium potential with over 50 kilometers of strike length over a 214 square kilometer land package.
---

Lithium South Development Corporation (TSX-V:LIS), a Vancouver-based lithium junior mining company, recently reported the successful completion of a resource expansion drilling program at the HMN Li Project in Salta Province, Argentina. The drilling program, involving eight core holes across two claim blocks, yielded encouraging lithium concentrations. This brings the company a significant step closer to estimating the reserve potential of its properties. Additionally, the company is presently drilling monitoring wells and preparing for future pumping tests at the Tramo property. The recent drilling on the Alba Sabrina and Natalia Maria claim blocks will allow a new and potentially larger LCE resource to be defined. Lithium South is now transitioning from being a lithium explorer to becoming a lithium developer.