Introduction
In response to the continued decline in lithium carbonate prices, some Chinese lithium producers have decided to shut down production. According to an article by CnEVPost, half of the four major lithium producers in Yichun, Jiangxi province, have opted to cease production. Yichun, also known as the "lithium capital of Asia," is one of the world's largest sources of lithium. Despite the falling prices, industry experts predict a rebound in lithium prices and a potential lithium supercycle in the long term.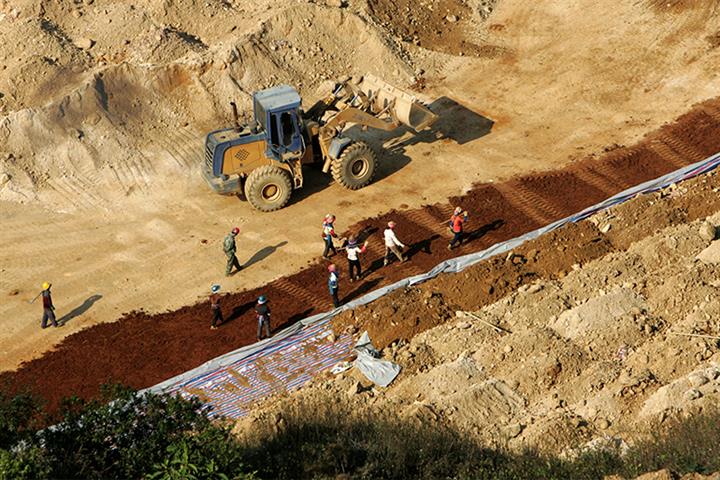 Yichun's Lithium Producers
Yichun houses four main companies with mature production lines and lithium mica mines: Yongxing New Energy, Jiangxi Special Electric Motor, Feiyu New Energy, and Nanshi Lithium. Together, they have a total annual capacity of 105,000 tons. The CnEVPost article did not specify which two lithium producers have stopped production.
In 2021, Yichun produced 81,000 tons of lithium carbonate, accounting for more than a quarter of China's total lithium carbonate production. As of July 2022, Yichun's lithium carbonate capacity of 180,000 tons represented 40 percent of China's entire lithium carbonate capacity of 450,000 tons.
Falling Lithium Carbonate Prices
Lithium carbonate prices have experienced a rare streak of several months of declines this year. In late November last year, battery-grade lithium carbonate was quoted at RMB 590,000 per ton in China, about 14 times the average price of RMB 41,000 per ton in June 2020. However, since then, lithium carbonate prices have continued to fall, with no single day of gains reported this year.
The RMB 250,000 per ton price of lithium carbonate is considered the break-even point for much of Yichun's production of lithium extracted from mica. Yesterday, battery-grade lithium carbonate prices in China fell RMB 8,500 per ton to an average price of RMB 224,000 per ton, and industrial-grade lithium carbonate fell RMB 6,000 per ton to an average price of RMB 189,000 per ton.
China's 'False Narrative' and the Ongoing Lithium Supply Shortage
Lithium prices have dropped over 50% in 2023 so far, but industry expert Joe Lowry, also known as "Mr. Lithium," believes that China is creating a "false narrative" to talk down lithium prices. Despite falling prices in China, Lowry predicts that supply shortages will persist for the remainder of the decade, even as governments and automakers invest in the sector. While Australia and Canada are expected to be significant growth engines for lithium supplies, Lowry foresees challenges in meeting demand and notes that the industry has never built a mine on time. Though lithium spot prices have fallen from record highs, contract prices between miners and offtakers remain strong, and Lowry expects average prices paid for lithium chemicals in 2023 to be higher than in 2022.
Recovery of EV Sales and Impact on Lithium Demand: A Cyclical Upswing Ahead
As the factors contributing to the decline in EV sales and cell manufacturing activity begin to dissipate, the lithium market is expected to see a cyclical upswing in the coming months. According to Matt Fernley from Battery Materials Review, the recovery of EV sales, coupled with the stabilization of lithium carbonate prices and the eventual restocking of inventories, will play a crucial role in driving lithium demand. This uptick in demand will, in turn, lead to an increase in lithium prices and further solidify the notion of a lithium supercycle, characterized by prolonged periods of elevated prices. With low lithium hydroxide inventories and a recovering market, the stage is set for lithium prices to bounce back and maintain their strength in the long term.
Balancing Supply and Demand: The Lithium Market's Path to a Sweet Spot
Fastmarkets' Peter Hannah provides valuable insights into the lithium market's trajectory, emphasizing that for prices to remain low, a delicate balance must be maintained between supply reliability and reasonable demand. He suggests that even minor disruptions to this equilibrium could result in soaring lithium prices. In an interview with the Global Lithium Podcast on March 25, 2023, Hannah states that there is a "sweet spot" for lithium prices, ranging between $30/kg and $40/kg. This range offers sufficient incentives for new supply without hindering the growth of the EV market.
Furthermore, Hannah envisions a U-shaped recovery for lithium prices, with anecdotal evidence indicating that higher-cost lepidolite operations are feeling the pressure at current price levels. This suggests that the market may be nearing its floor, poised for a gradual rebound as supply and demand dynamics realign. By striking the right balance, lithium prices can settle into a range that benefits both producers and consumers, ultimately contributing to a smoother energy transition.
Industry Outlook
Wang Yu, chairman of battery maker Farasis Energy, stated during the China EV 100 Forum held on April 2 that the supply and demand for lithium carbonate and lithium hydroxide were actually in balance in 2022. He suggested that there was a lot of hype behind the price surges. Wang expects lithium carbonate prices to fall rapidly this year, potentially dropping below RMB 100,000 per ton.
The shutdown of lithium production in Yichun may have short-term effects on the global supply, but it remains to be seen how this decision will impact the overall lithium market and its prices in the long term. As experts predict a rebound in lithium prices and a potential lithium supercycle, the lithium market's future appears to be a complex mix of challenges and opportunities.